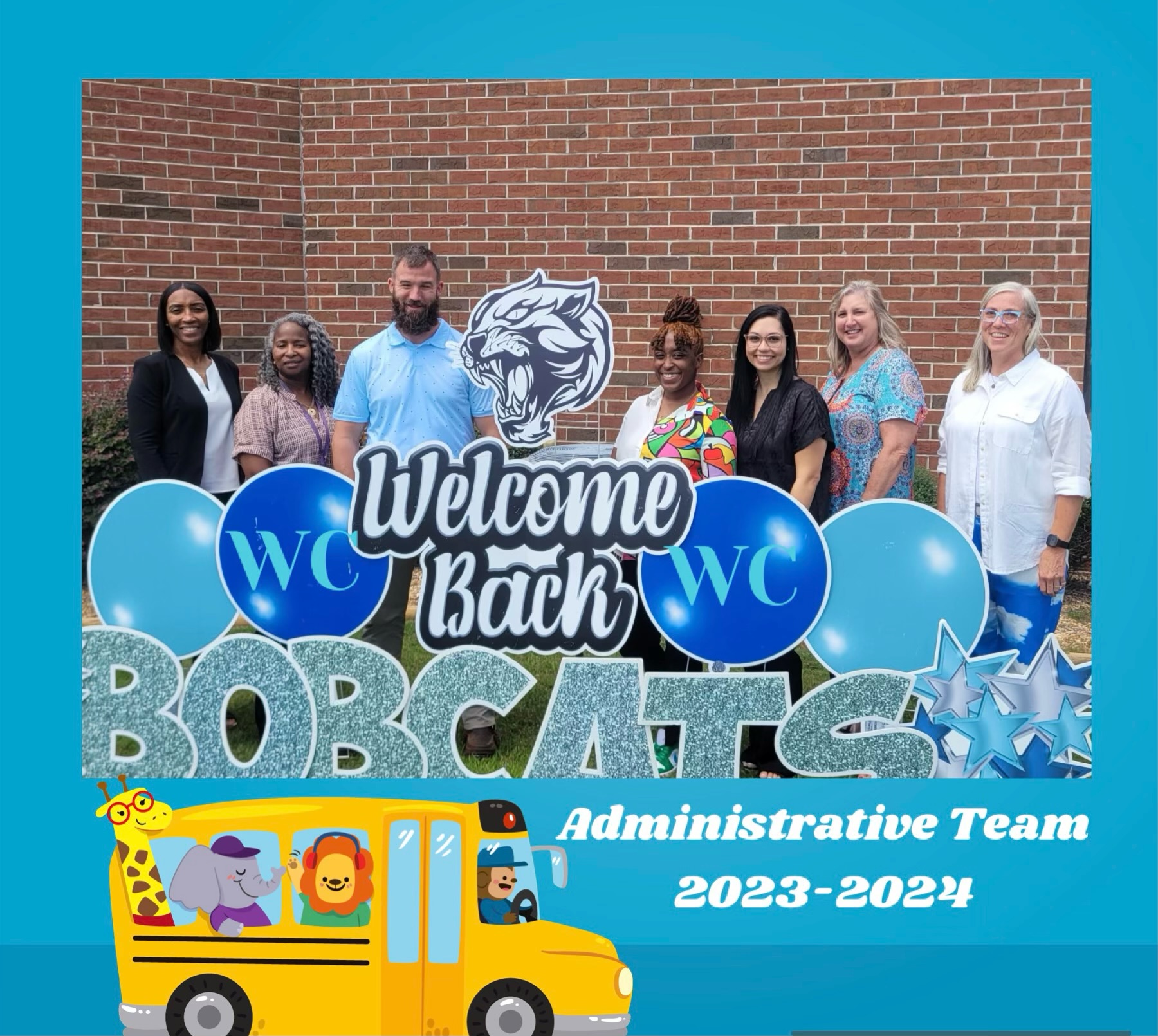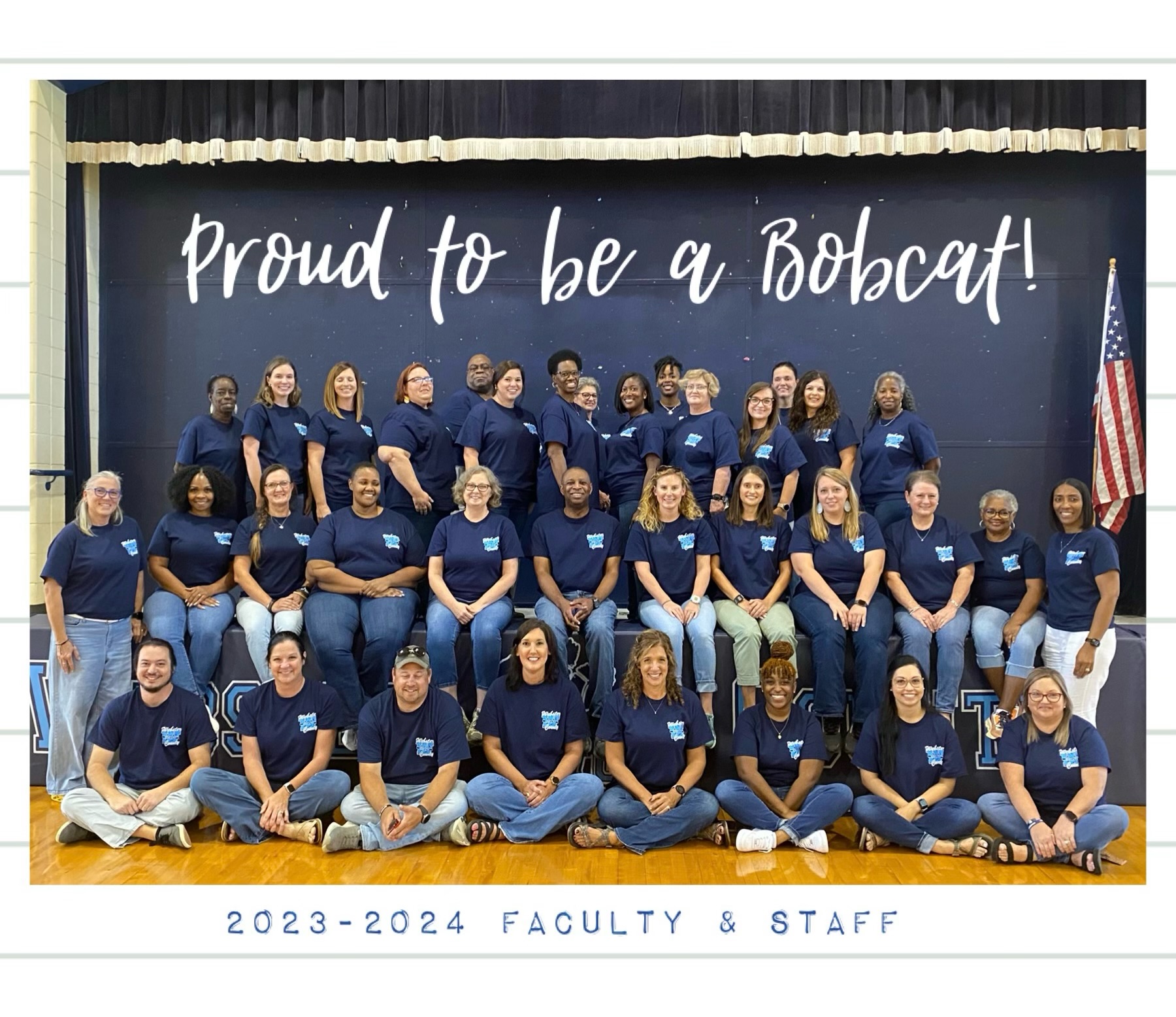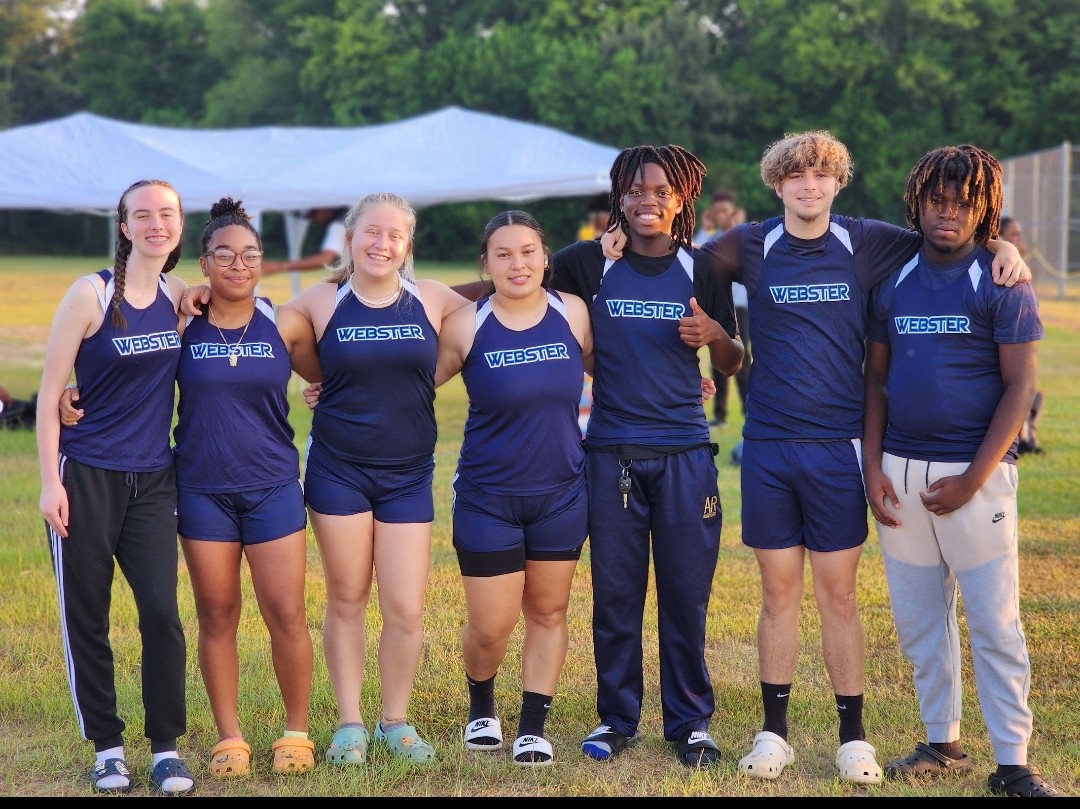 Webster County Bobcats completed their first meet on August 26th. They ran hard in very hot conditions. We look forward to the rest of the season!
Varsity Team- Madison Holbrook, Lydsandra McNeill, Iris Weldin, Yatzibeth Mejia-Lopex, Markeithain Miles, Taylor Bass, Tobias Smith
Middle School- Reagan McCullough, Jimear Moses, Gabriel Brown, Jymari Payton, Kamiya Tymes, Chloe Conger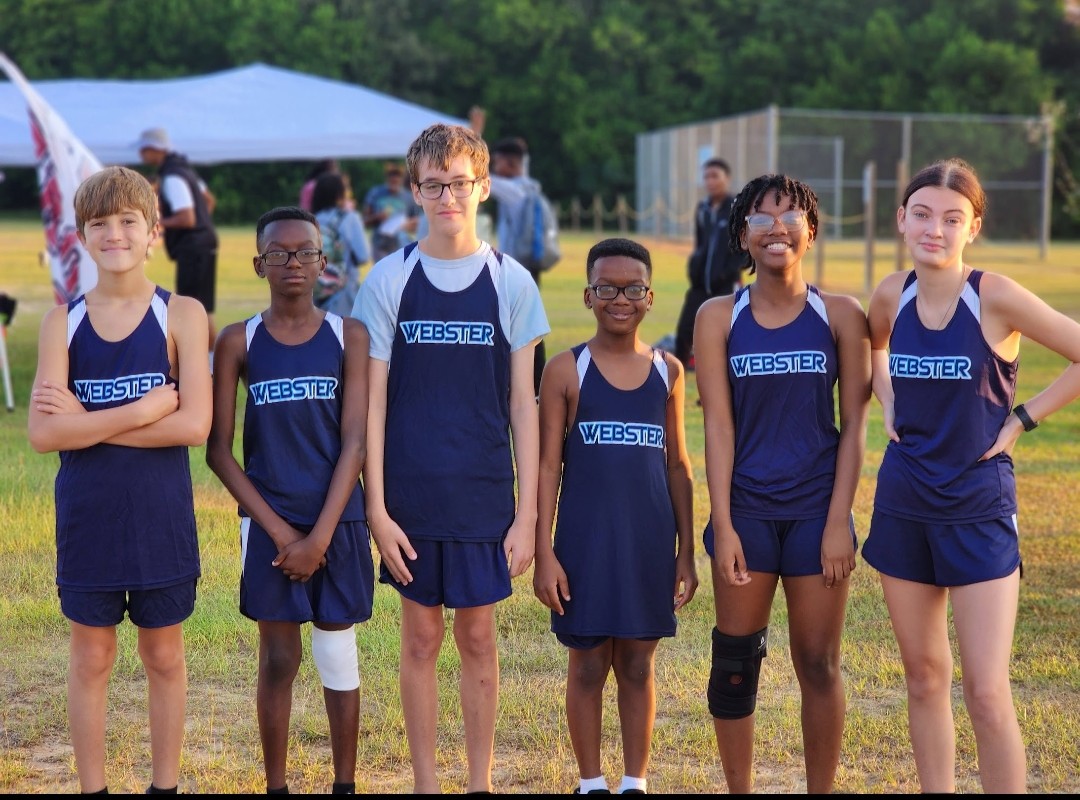 Empowering Future Leaders: Webster County High School FBLA Officers Participate in Summer Leadership and Officer Training Summit (SLOTS)
The halls of Peach County High School in Ft. Valley were buzzing with enthusiasm and ambition as FBLA (Future Business Leaders of America) officers from across the region convened for the Summer Leadership and Officer Training Summit (SLOTS) on Thursday, July 20. Among the shining stars of this event were Webster County High School's very own President Yatzibeth Mejia-Lopez and Vice-president Madison Holbrook, accompanied by their adviser, Mr. Michael Baker.
SLOTS, a platform designed to nurture leadership potential and foster team-building skills among FBLA officers, lived up to its reputation this year as officers like Yatzibeth and Madison engaged in transformative workshops and activities that broadened their horizons. For Yatzibeth Mejia-Lopez and Madison Holbrook, this experience was nothing short of transformative. As the President and Vice-president of Webster County High School's FBLA chapter, their roles are pivotal in shaping the chapter's direction and impact. SLOTS offered them a unique opportunity to refine their leadership styles, expand their horizons, and gain insights into effective team dynamics.
The summit's agenda was packed with interactive sessions that challenged participants to think critically, work together, and strategize for the future. Yatzibeth and Madison eagerly embraced these challenges, demonstrating their commitment to not only being effective leaders but also fostering a sense of unity within their chapter.
The experience at SLOTS undoubtedly strengthened the bond between Yatzibeth, Madison, and their adviser, Mr. Baker. Together, they worked collaboratively, absorbing valuable insights, and honing their leadership skills. They emerged from the summit with a renewed sense of purpose and a toolkit of strategies to propel their chapter toward success. Mr. Baker expressed his pride in their growth. "Seeing Yatzibeth and Madison take the initiative to attend SLOTS and actively engage in the workshops was truly inspiring. Their dedication to becoming better leaders will undoubtedly have a positive ripple effect on our entire chapter."
As the FBLA officers of Webster County High School return to their local chapter, they carry with them not only the knowledge and skills gained from SLOTS but also a sense of camaraderie fostered by the connections made with fellow officers from different schools. Their commitment to excellence and their drive to empower themselves and their peers will undoubtedly shape the future of their chapter and leave a lasting impact on their community.
With Yatzibeth Mejia-Lopez and Madison Holbrook at the helm, Webster County High School's FBLA chapter is poised for a year of growth, innovation, and meaningful contributions. As they put their newfound skills and knowledge into action, their journey promises to inspire their peers and set a shining example of effective leadership within the FBLA community.

Caption:
Webster County High School FBLA officers: Vice-president Madison Holbrook and President Yatzibeth Mejia-Lopez represented Webster County High School at the Summer Leadership and Officer Training Summit (SLOTS)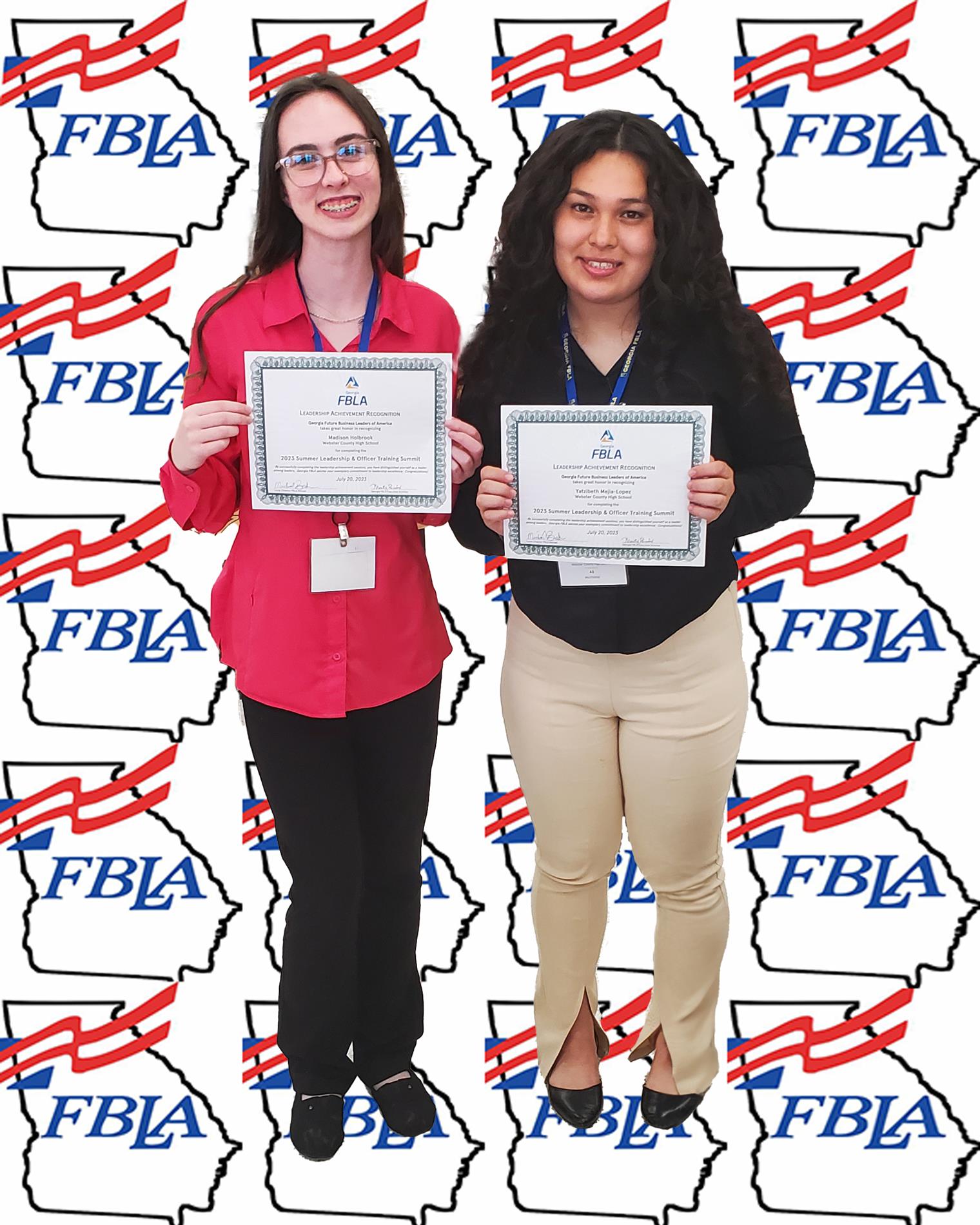 Webster County Schools' Mission Statement
The mission of the Webster County School System will be to provide a quality education, thus empowering individuals to become caring, competent, responsible citizens who value education as a life-long process.
Webster County Schools' Vision Statement
The Webster County System will partner with the community to create a learning environment to meet all needs of all students with a focus on developing honor, dignity, respect, determination and knowledge within us all.