Webster County Schools Announces its Teacher of the Year!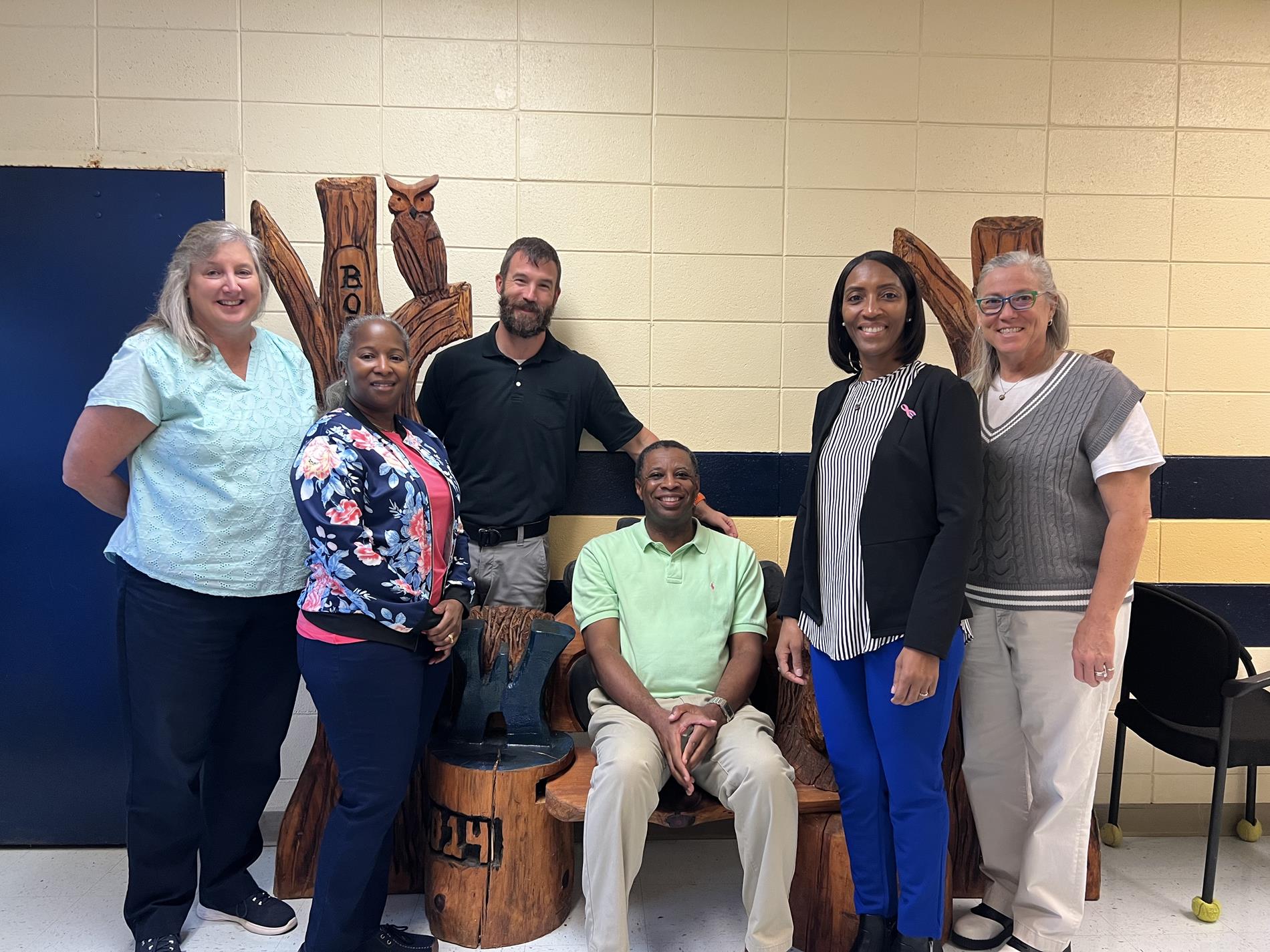 Our Teacher of the Year is a very special person. I love to watch the students as they talk and joke with him every day, but at the same time, show so much respect for him. He is more than a teacher in so many ways. He is easygoing and a great all-around person to know. We love him because he's dependable and a loyal Webster County Bobcat. ~ Mrs. Balish, Principal
I have known this teacher of the year for many, many years. He is always willing to assist wherever he is needed. His compassion and dedication is very evident in his positive interactions with his students. ~ Dr. Ingram, Superintendent
For these reasons and more, Webster County Schools has chosen Mr. Michael Baker as out 2022-2023 Teacher of the Year. Congratulations!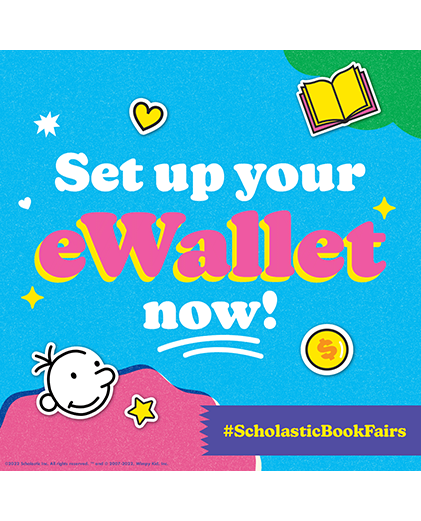 Don't forget to set up your student's eWallet account for cashless, stress-less shopping.
Friends and family can even contribute funds! Set one up now here:
#ScholasticBookFairs
Students in Mrs. Aldridge's third grade class have been learning about the different types of rocks and minerals. Students were able to create their own edible rocks. They wrote about the process and drew a picture of their rock creations.
Mrs. Morris' Kindergarten Class
Mrs. Morris' Kindergarten Class at Webster County Schools had "Tech Time" this week. The students are working on sharpening their math skills using Math Seeds, an academic program designed to enhance students' mathematical abilities.
Webster Celebrates 100% Graduation Rate
Webster County High School's four-year graduation rate for the Class of 2022 is 100% based on data from the Georgia Department of Education released on October 6, 2022. Webster's graduation rate is well above the state median of 84.1%. The system credits the collaborative effort of students, teachers, administrators, and parents for this remarkable achievement. "As Superintendent of Schools, my focus is to continue to set high expectations for our students and ensure they have every opportunity to be successful," said Dr. Ingram
Mrs. Scott's Social Studies Classes
Students in all of Mrs. Scott's social studies classes at Webster County High School participated in the 2022 Youth Vote Mock Election held on November 8, 2022. Students spent the days prior to the election viewing the debates and discussing the major issues facing Georgia voters today. The mock election was organized by the Georgia Center for Civic Engagement.
Student Council Members
Student Council members at Webster County High School have been working toward earning a community service seal on their diplomas. Students must complete at least forty hours of community service between their freshman and senior year to receive the seal. The program is open to all students. Council members are encouraged to participate to fulfill their active citizenship requirement set by their club sponsor, Mrs. Katha Scott.
Webster BOE Appoints New Board Member
The Webster County Board of Education unanimously agreed to appoint Mr. Landon Matthews to fill the vacant board of education seat in District 2. Matthews was sworn in by Judge Jimmy Bankston on November 22, 2022.
Mrs. Lana Bennett's STEM Class
5th Graders in Mrs. Lana Bennett's STEM class at Webster County Schools used only 3 materials (scissors, tape, and index cards) to introduce themselves to their classmates. No WRITING UTENSILS allowed. The students had fun and were VERY creative. They are looking forward to many fun activities this year.
Webster County School District Recognized at GSBA/GSSA Winter Conference
Webster County School District is proud to announce the achievement and status of the Georgia School Boards Association's (GSBA) 2022 Exemplary School Board recognition. The recognition program is designed to showcase best practices in school governance and leadership. GSBA recognizes good school board governance to foster educational community cultures in order to advance student learning and achievement. The Webster County School Board met and/or exceeded the criteria set forth by GSBA to earn the honor of a 2022 Exemplary Board. The GSBA Governance Team Recognition Program was developed by Georgia superintendents and board members based on the state board of education's standards for effective governance to recognize exemplary leadership. In 1998, the Georgia School Boards Association was one of the first school board associations in the nation to develop a program of standards for local boards of education. The GSBA Board recognition program is a three-tiered program. For more information on the program you may visit the GSBA website for awards and recognition or to view the criteria for all tiers of the program. The Webster County Board of Education was formally recognized on December 2, 2022 at the GSBA/GSSA Winter Conference held in Atlanta, Georgia.
Webster County Students Using Binary Numbers
Mrs. Pamela Alridge's 8th Grade Computer Science students would like to wish everyone a Happy Thanksgiving. This week, the students converted text to binary numbers and binary numbers back into text. They created a special message for everyone which is pictured in the photos. Happy Thanksgiving 2022"
Mrs. Barfield, Mr. Knight, and Mrs. Browns class had a great time doing a STEM activity this month. Students turned coffee creamer cups into ice cream. We investigated how dissolving salt in water changes the freezing point of the solution and discussed melting and freezing.
Webster County High School Students Participate in Class Ring Ceremony
Webster County High School students and parents recently gathered for the highly anticipated class ring ceremony. Mr. Carson Bowen with Herff-Jones and Dr. Dorothy Ingram, Superintendent, presented class rings to members of Webster County High School's junior class on Monday, September 19, 2022. Class rings began as a tradition at West Point Military Academy in 1835, when students started wearing them to show their unity and as a remembrance of the time they spent at the Academy. Since then, high school class rings have symbolized a significant achievement for students. Sophomores (10th graders) will place orders for class rings on January 12, 2023. If you have any questions about class ring orders, please contact the school at 229-828-3365.
Froggy Goes to School
Students in Ms. Jackson's 2nd grade class at Webster County School read Froggy Goes to School. In Froggy Goes to School, he has a bad dream that he shows up to school on his first day in his…… underwear!! Thank goodness it was just a dream and he had a great first day of school in reality. Students then made their own Froggy and identified him as the main character in the story.
Mrs. Swinson's Class
In Ms. Swinson's class the first week of school we learned the importance of rules at school. We read, No David No! and drew our picture of David. In this book, David was always being told no and breaking rules. We learned the importance of rules in our lives.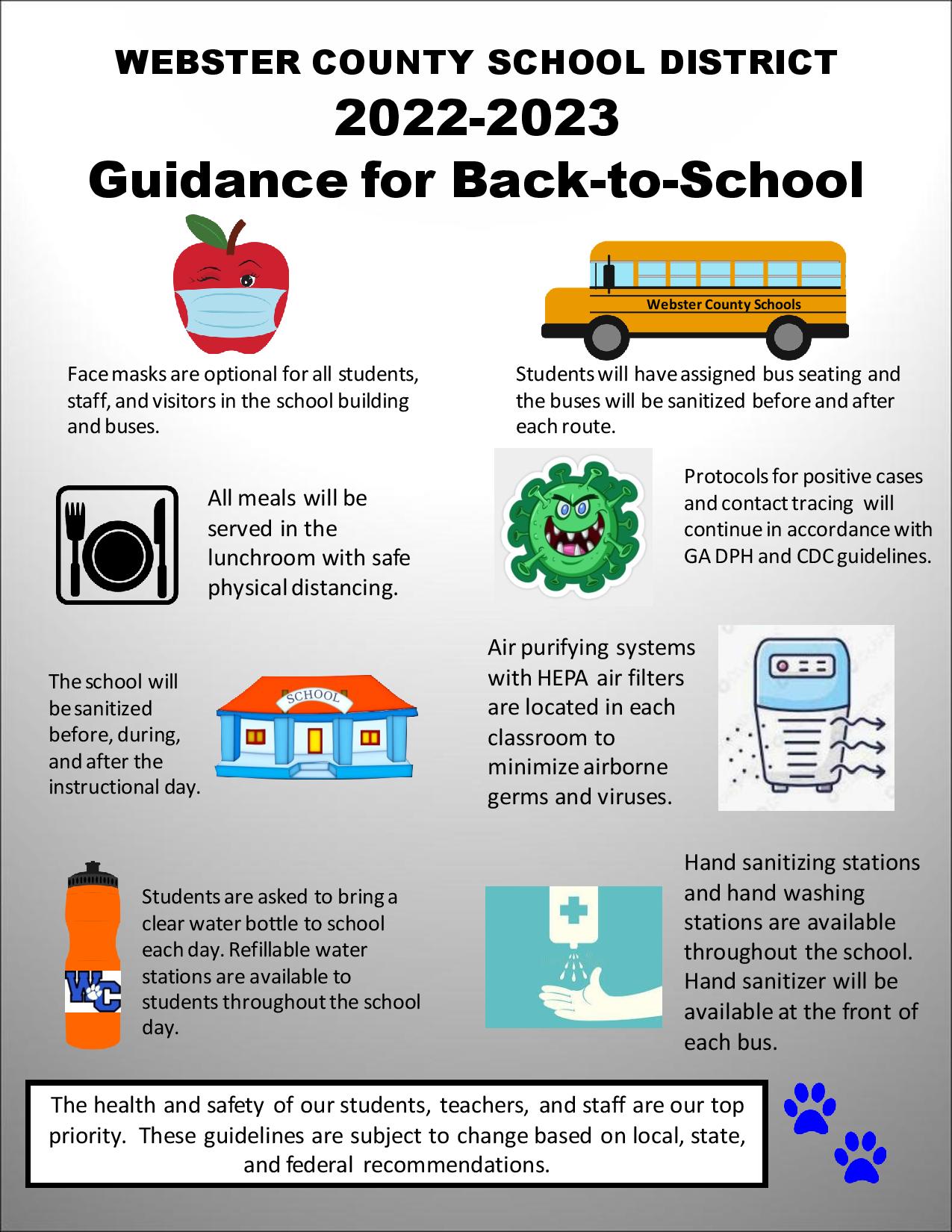 Webster County Schools' Mission Statement
The mission of the Webster County School System will be to provide a quality education, thus empowering individuals to become caring, competent, responsible citizens who value education as a life-long process.
Webster County Schools' Vision Statement
The Webster County System will partner with the community to create a learning environment to meet all needs of all students with a focus on developing honor, dignity, respect, determination and knowledge within us all.