PARENTS OF 2022-2023 PRE-K STUDENTS – It is Time to Register!!!
If you would like to enroll your child in Pre-K for the upcoming school year, please email me at pellis@webster.k12.ga.us for registration information or pick up an enrollment form located at the school (enrollment forms are available until classes are filled). Thank you, Ms. Ellis.
WCS Quarter 3 Honor Roll
Webster County Schools is proud to announce its Quarter 3 Honor Roll recipients. These students have put in the extra effort and hard work to maintain high averages in all of their classes. Go Bobcats!
All A Honor Roll
12th Grade: Mackenzie Busby, Jason Durham, Taylor Harnage, Alberto Mejia Lopez
10th Grade: Talia Jones, Jade Mendoza-Munoz
8th Grade: Laila Crimes
6th Grade: Melva Williams
5th Grade: Ka'Leya Collins, Chloe Conger
4th Grade: Jymari Payton
2nd Grade: Colton Brown, Adah Harden, Jake Horn, Levi Jones, Kyndal McKeel, Chason Underwood
1st Grade: Ariadne Castro, Alexa Dodson, Jaxon Holmes, Oliver Mackey, Layla Mateo, Evolet Reyes
Kindergarten: Izzabella Castro, Mariah Powell
A/B Honor Roll
12th Grade: Artreveon Binn, Morgan Harnage, Conner Holbrook, Jayde Irlbeck, Savannah Matthews, Jamie Rowland, Olivia Underwood
11th Grade: Braylan Jordan, Alex Mejia Lopez
10th Grade: Hannah Coxwell, Georgia Green, Jeromecia Griffin, Jasmine Mayhew, Haylie Roberts
9th Grade: Olivia Busby, Madison Holbrook, Makenzzie Jones, Lysandra McNeill, Iris Weldin
8th Grade: Kaleia Holmes, Kemarion Latimer, Yatzibeth Mejia-Lop
7th Grade: Addysen Busby, Leela Heath, Gary Lee, Jesten Thomas, Damarcus Walker
6th Grade: Jayda Hall, Tobias Hayward, Emma Minick, Jimear Moses, Ripley Rivera, Ciara Sharpe, Kyra Vanover
5th Grade: Kayley Harris, Rainie McCullough, Lilly Moore, Skylar Roberts, Jade Scearse, Kamiya Tymes
4th Grade: Kimora Andrews, Zoey Bennett, Bailey Hall, Reagan McCullough, An'Tonyah McDonald, Ellison Reynolds, James Weil, Sa'Veajah Wright
3rd Grade: William Askerzada, Isabelle Byrley, Sha'Miya Jones, Camren Nealy, Camden Sheppard Jordyn Williams, Carmelo Woods
2nd Grade: A'mauri Butts, Leah Jacobs, London Jones-Gardner, Bella Lee, Steven Underwood, Kei'marione Walker, Jace Welch, Caiden Wilborn, Justin Williams
1st Grade: Bryan Barrera, Za'Maria Houston, Monica Mendoza, Stephanie Mendoza, Jermiya Powell, Isabel Strickland, Cotton Ulrey, Taetum Vickers, Josiah Wright
Kindergarten: Serenity Andrews, Jordan Burns, Asa Harden, Brayden Hartsfield, Wyatt Heusel, Ashton Smith
Webster County Schools' Mission Statement
The mission of the Webster County School System will be to provide a quality education, thus empowering individuals to become caring, competent, responsible citizens who value education as a life-long process.
Webster County Schools' Vision Statement
The Webster County System will partner with the community to create a learning environment to meet all needs of all students with a focus on developing honor, dignity, respect, determination and knowledge within us all.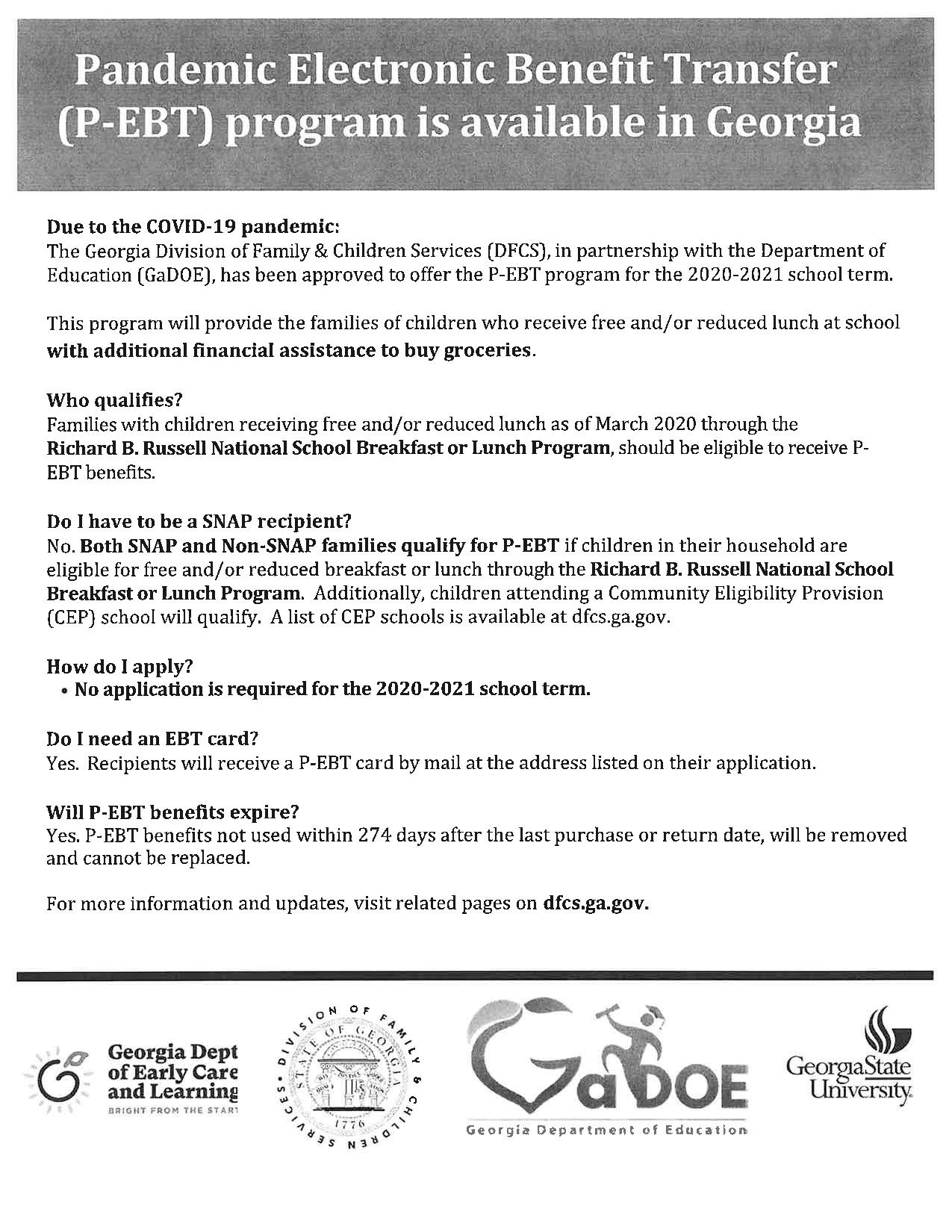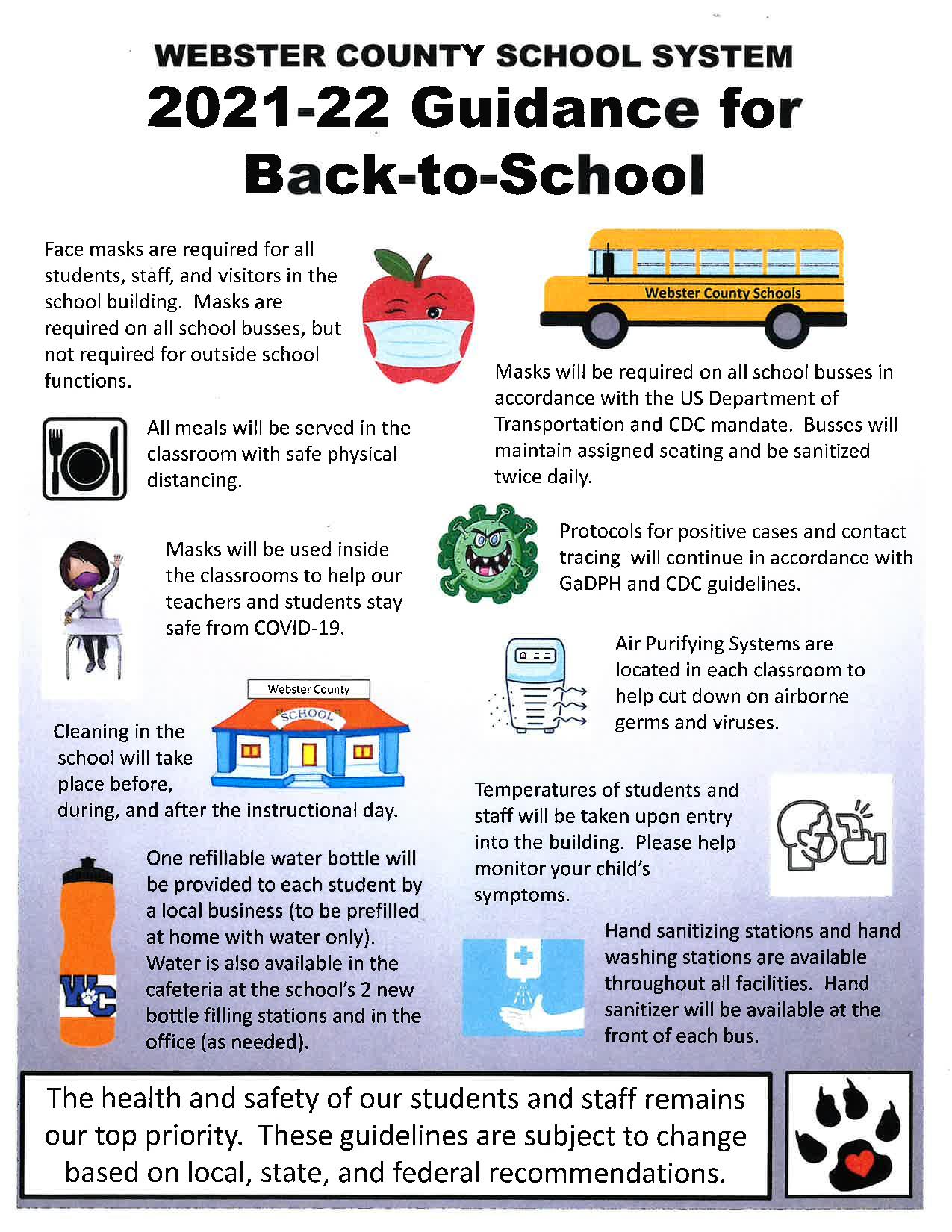 Mrs. Ward's 2nd Grade Class
Mrs. Ward's 2nd grade class is learning to subtract with regrouping. Students were asked to complete a task card activity. They went around the room and solved subtraction problems off the task card. Students really enjoyed solving the mathematical problems.
Webster County Schools Yearbook Workshop
Mrs. Pamela Alridge's, high school yearbook students had their beginning of the year workshop this month. The Jostens representative, Payton Zeigler, presented to the new 2021-2022 yearbook staff. The staff members will be working on creating a new design and theme for this year's annual.
Phases of the Moon
Mrs. Ward's 2nd grade class at Webster County Elementary School is learning about the phases of the moon. The students were given a task to demonstrate each phase of the moon using Oreo cookies. After students showed the phases, they were able to eat the cookies. The students had a BLAST!
Webster County Administrators Attend GSW Teacher Career Fair
Dr. Dorothy Ingram, Superintendent and Mrs. Deidre Sterling, Administrative Assistant attended the Teacher Career Fair on Friday, March 4, 2022. The event was held at Georgia Southwestern State University and co-sponsored by Chattahoochee-Flint RESA.
Software Tech Makes Smiley Faces
Mr. Baker's Introduction to Software and Technology class at Webster County High School was introduced to the Java Programming Language. The students learned some output commands and commands associated with lines, arcs, colors and positioning. They were tasked with writing a program using Java that would print a line asking, "How are you?" and drawing a smiley face. The screen shows the work of Madison Holbrook who is not in the picture. The other students from left to right are Iris Weldin, Olivia Busby, Kavion Solomon, Tucker Gill, and Lysandra McNeill. They were allowed some freedom with the colors, shapes and sizes they used as long as they could explain how they arrived at their final product. The students and Mr. Baker found the project to be interesting and fun.
April's Certificate of Achievement
Mrs. Pamela Alridge's Math and Study Skills students received a certificate of achievement this month for successfully completed over 500,000 questions on ixl! The students work hard daily on individualized recommendations for Mathematics and Language Arts/Reading. This program is designed to help all students build on the skills that they need to be successful academically.
Mrs. Godwin's Class
8th grade math students in Mrs. Godwin's class at Webster County Middle School practiced slope and slope intercept skills using a Round Table format. For this activity, each student was given eight different problems to solve in a specified time period. Once the time was up, students passed their work to the person on their left. Their group members then checked the work that had previously been completed and either initial approval or explained why the previous student missed the problem. Once the time was up, students passed the problems to the third group member, who checked behind the first two students and was the "final" decision maker of the correct answer if there was a discrepancy between any answers from the first two students. This activity was successful as students seemed to have several "ah ha" moments as they saw how to work out a problem through reviewing another student's work or by working the problem for themselves.
Webster County's Local Board of Education Receives Training
The members of the Webster County Board of Education and Superintendent of Schools, Dr. Dorothy Ingram, attended Whole Board Training on February 24, 2022. Mr. Bill Sampson, Georgia School Boards Association (GSBA), conducted the training. The training included local board of education code of ethics, conflict of interest, and operating protocols.
Students in Mrs. Scott's United States History
Students in Mrs. Scott's United States History class just wrapped up their study of the Civil War and Reconstruction period. As part of his gifted project, Christian Davis created a wonderful painting of President Abraham Lincoln as he delivered the Gettysburg Address in November of 1863.
Mr. Bailey's 6th Grade Social Studies Classes
Mr. Bailey's 6th Grade Social Studies Classes are locating selected features of the continent of Europe. Students are also discussing environmental issues, comparing various forms of governments, and analyzing different economic systems on the European Continent.
Mrs. Godwin's Math Class
The 6th graders enjoyed a Fruit Loops Lab in Mrs. Godwin's Math class while learning about ratios. To further their understanding of ratios, students were placed in groups and given individual cups of Fruit Loops cereal, which they sorted by colors. Students were then able to compare the ratios between their own packages, their group's combined total, and the totals of other groups to conclude that Skittles are packaged randomly with varying amounts and colors. Further students were able to create a proportion based on their findings to predict that if given 4000 Fruit Loops, approximately 600 of them would be red.
4th Grader Makes the Math Achievers' List
Jymari Payton, a fourth grade student in Mrs. Pamela Alridge's Math class, was recognized for mastering the 30 Day Boot Camp competition during the first week of school. He scored 100% on the timed multiplication facts exercise. Congratulations Jymari.
Water Cycle
Ms. Carter's class is learning about the water cycle. Students made their own "water cycle" out of paper towel rolls.
"Writing Numbers"
Mrs. Ward's 2nd grade class is learning about the different number forms and place value. We are learning about base tens, standard form, expanded form, and word form. Students were able to choose a number and show how they would write it in the different forms. They were able to write their answers on their desk with expo markers. Mrs. Ward's class had a blast with this activity!
Roll the Cube: Subject and Predicate
Mrs. Ward's 2nd grade class at Webster County Elementary School is learning about subjects and predicates. Students were placed in groups to create sentences. They were given two cubes to roll and make a sentence that contains a subject and predicate.
4th & 5th Graders Make the Math Achievers' List
In Math this week, Mrs. Pamela Alridge recognized each of the following students for successfully completing the 30 Day Boot Camp challenge. They scored 95% or higher on timed multiplication exercises several times within the first 30 days of school. The following students have been added to the Achievers' List: Fourth graders; Kimora Andrews, Jymari Payton, & James Weil. Fifth graders Chloe Conger, Leticia Gomez-Moratalla, Aniyah Houston, Madyyson Johnson, and Kimberly Jade Scearse. Congratulations!
Mrs. Godwin's Math Class
The 7th graders enjoyed pricing the gifts from the song The 12 Days of Christmas while in Mrs. Godwin's Math class, as they listened to Christmas music and prepared for their much-anticipated break. On first glance, the gifts from each day would be a simple calculation, but upon further investigation, students realized that the true love gave the same gift for multiple days causing for further daily gift calculations making the total amount spent much more complicated. This activity allowed students to work together building camaraderie while solving a real-world math problem.
Mrs. Godwin's Math Class
The 6th graders enjoyed a Graph A Pic project in Mrs. Godwin's Math class while expanding their knowledge of coordinate planes. To further their understanding of a coordinate plane in the real world, each student was given a plane with a list of ordered pairs, which they were required to plot and connect. After recording their ordered pairs onto the table, students were able to visualize either a sailboat or a potted flower.
Mrs. Jamie and Ms. Ginger's Shooting Stars
Mrs. Jamie's PreK Class at Webster County Schools is currently learning all about space! During small groups, students practiced counting to 10 by stringing beads to shooting stars!
Webster County Schools Hosts Budget Training
Webster County School staff participated in budget training in areas of FTE and CPI on Tuesday, March 1, 2022. The training was conducted by Mrs. Julie Childers, retired Superintendent of Wilcox County. Webster County staff in attendance: Dr. Dorothy Ingram, Ms. Paige Ellis, Mrs. Ann Swain, Mrs. Deidre Sterling, Mrs. Brenda Cox, Ms. Lesley Hill, and Mrs. Regina Dotts.
WCHS Observes World Prematurity Day
The Future Business Leaders of America chapter of Webster County High School participated in a recognition activity for World Prematurity Day. The FBLA members and Adviser, Mr. Baker wore purple in awareness of babies that were and will be born prematurely. The event was organized by freshman member Makenzzie Jones. World Prematurity Day was observed on Wednesday, November 17, 2021.